Rentals
Get the best views on the beach when you rent from us!
Rent Chairs & Umbrellas
When you rent an umbrella or chairs from Lack's Beach Service, you get the prime spots on the beach with clear views of the ocean. During our peak season (June-August), you can rent chairs or umbrellas from any of our locations. Skip the hassle of dragging your beach gear across the sand and pick out your very own spot on the beach!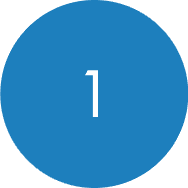 Find a Beach Attendant
Find one of our attendants in the green t-shirt under the yellow umbrella.
Choose Your View
Pick out your chairs with the perfect beach view. Pay with cash or credit card, whichever is easier.
Relax!
Enjoy your beach day! You'll have a clear view of the ocean from a prime spot on the beach.
Find a Spot
From March until October, you can find us watching over almost 10 miles of beach in Myrtle Beach from the Springmaid Pier to the very North end of Myrtle Beach by the Marriott and Ocean Club.
Are you on the beach all year round?
You can find us on the beach from March until October. Our peak season is Memorial Day to Labor Day.
How do I rent the chairs and umbrellas?
Any of our beach attendants can assist you with the chair and umbrella rentals right on the beach. Rentals are available 7 days a week.
Are your lifeguards certified?
Absolutely! Safety is our first priority!
Every lifeguard must currently hold certifications of CPR for the Professional Rescuer, Lifeguarding, and First Aid. Every Rookie Lifeguard goes through Rookie School where they are trained by experienced managers, Police Officers, Beach Patrol, Emergency Medical Services and National Weather Service professionals. Even our Beach Attendants are First AID and CPR certified.
Lifeguards also attend Surf School EVERY WEEK to train on different topics to keep them sharp and aware every day.
How long can we rent the chairs?
You can rent the chairs and umbrellas for a day or the entire week of your vacation!
Where can I find one of your lifeguards?
We guard about 10 miles of beach from Springmaid Pier to the Marriott and Ocean Club. Check out our map to find the Lack's Beach Services locations!
Are there any important rules or laws I should know for the beach?
We're glad you asked! We do our best to make sure everyone is following the Myrtle Beach city rules and regulations. Check out the rules and regulations most relevant to beachgoers.